Alliance rewards your responsible choices with auto insurance that could help you save hundreds of dollars a year. If you are looking for outstanding service and competitive rates, we are the right choice for you. We go the extra mile to help you save money, with customized policies through our trusted partners.
Alliance Insurance Agency is the #1 Mankato auto insurance agency in the area. Give us a call today for your personalized insurance quote, and we'll find the right package for you.
By Far The Best Insurance Company I Have Ever Worked With!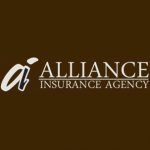 "Alliance Insurance Agency of Mankato is by far the best insurance company I have ever worked with. I am in the mortgage industry and therefore see a lot of homeowner's with higher insurance premiums. Chris Lau always makes a point of going out of her way to make sure she gets each individual into the best insurance program that offers the highest discounts with the most coverage possible. The insurance agents at Alliance Insurance Agency of Mankato are second to none!"